Welcome to the Cottonwood, Az Seventh-day Adventist Church Website

It is our joy to share our love of Jesus with you! He is our life and reason for being. We hope you are brought closer to Him through this website. Look around, connect with some of the experiences, learn from the Bible studies, or find a link which brightens your day. Our web viewers are always welcome and invited to join us for any of our services, weekday or main services on Saturday.
Pastor Bob Lawson
Church Phone 928 634 2821
You can find out a lot about what is happening in our church by checking out the pages on our website. Come back every day to enjoy our daily devotionals and see what's new on our Calendar. Please note that the calendar is on auto-pilot listing events which occur each month. Check the bulletin also as some events may be pre-empted or changed.

We highly recommend enrolling in a Bible Study course to learn more about Jesus and spending time in personal prayer and Bible study. These courses have something new for the experienced Christian to learn as well as those just learning about Jesus. Courses are written for all ages, languages and people groups.

Discover our Ministries, the life of the church. Find the programs and ministries that can benefit you and your family from the table below. Want to be involved? Share your talents in the ministries of our church.


Read the latest Adventist News around the world, at the Arizona Conferenc and our local Cottonwood Church on the News and Media page. Enjoy our Photo Gallery featuring the life of the church. Weekly Bulletins and Sermons. Church officer Schedules. Church Calendar of events.

You are cordially invited to visit the Cottonwood SDA Church and enjoy the fellowship with our members. You are welcome to attend Bible Study starting at 9:30 am Saturdays. Classes and programs for children begin at 9:30 am. The Preaching Hour starts at 11:00 am Come visit and enjoy worship and fellowship with us this Saturday. You are also welcome at our weekday services. Contact Us for Directions.
ANNOUNCEMENTS
Desmond Doss and Hacksaw Ridge
Learn How Desmond rescued many soldiers during World War II and received
the congessional medal honor for his bravery. More info here.

Tell the World Video. Must See -- Click Here to watch.
"Tell the World" shares the compelling story of a small group of farmers from the northeast region of the United States who would go on to set the foundation of the Seventh-day Adventist Church. Since the 19th century, the Church has been at the forefront of matters relating to health, education, communication and Biblical interpretation.

Adventists In Step for Life

- Conquering childhood obesity


Adventists InStep for Life was created by the North American Division of the Seventh-day Adventist Church to assist Adventist churches, schools and health care organizations in tackling the challenge of childhood obesity. Every conference, church, school, university and health care organization in the North American Division is encouraged to form an Adventists InStep for Life team to coordinate activities that inspire healthy eating and physical activity and further awareness of childhood obesity in their community.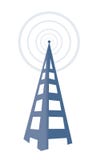 Local Adventist Television Channels
From Mingus Moutain above Cottonwood, Digital
18-1 Misc Adventist Programming
Click for 18-1 Program Schedule.
18-2 Amazing Facts TV
18-3 3ABN English
18-4 Hope Channel -- GNTV during campmeetings
From Mingus Mountain above Cottonwood, Analog
46-0 Good News TV English now in digital 32-1 English, 32-2 Spanish, 32-3 Proclaim, 32-4 AFTV
From Squaw Peak above Camp Verde, Analog
19-0 HOPE Channel -- GNTV during campmeetings
21-0 3ABN
23-0 Amazing Facts TV


Weekly Services
Saturday

Weekly Sabbath Worship - 9:30 am Sabbath School
11:00 Morning Worship. You may read the bulletin
and listen to the sermon online by clicking on these links.

Bulletin date Speaker Sermon Title

2016-12-03 Elder Ed Keyes, Arizona Conference President "X-mas?"

2016-11-26 Pastor Bob Lawson "How Long Must I Wait"

2016-11-19 Pastor Bob Lawson "Have a Happy Thanks Living"

2016-11-12 Pastor Bob Lawson "Wise Investments"

Balancing Pillars of Truth
2016-11-05 Pastor Bob Lawson "Making All Things New"
2016-10-15 Pastor Bob Lawson "Home Survival Kit
2016-10-08 Pastor Bob Lawson "Freedom to Obey"
2016-10-01 Pastor Bob Lawson "Will the Real God Please Stand Up"
2016-09-10 Pastor Bob Lawson "The Quest for Unity

2016-08-13 Elder Tim Roosenberg 5:30 pm " Islam and Christianity"

Note: Archived Sermons and Bulletins can be found on the bulletins and sermons page

* * * *
Saturday Choir Practice after church.


Tuesday Bible Study 11 am Pastor Lawson leads out in morning Bible Study in the small alcove of the church sanctuary.

Wednesday Church Bulletin Information Deadline 10 am

Wednesday Bible Study and Prayer 7:00 pm Life Principles Study and Prayer Meeting in the Fellowship Hall. Studying Desire of Ages.



Thursday Pathfinder Club meets 6:30 - 8 pm in school gym. (Closed for the summer).




Friday Prayer and Praise 7 pm Church Sanctuary Come enjoy our own Gospel Blue Grass Band, Prayer service, and testimonies.

Sunday



Radiant Living Health Class
and plant based potluck meets on various Sundays at 3 pm in the Church Fellowship Hall. October is completed and no meetings during November and December Contact Vickie Bird for more info at 928 649 9007

Church Website now on Facebook. Come visit the church listing and sign up as a friend.

ARIZONA CONFERENCE NEWS

Retirees Christmas Dinner
Dear Fellow Retirees
In just a few short weeks our annual Retirees' Christmas Dinner will be here—and we do look forward to seeing you at that time. The date is Sunday, December 4, 2016, at the Arizona Conference Office, 13405 N. Scottsdale Rd, Scottsdale. The serving line will begin at 11:30 a.m. so you will want to be there before 11:30 to check in, to receive your name tag, and to be seated.

Reservations and payment of $12 per person can be made ahead of time, with checks made payable to the Arizona Conference and mailed to: AZ Conference Receptionist, PO Box 12340, Scottsdale, AZ 85267. Payment can also be made by credit/debit card over the phone. We will gladly accept your payment at the door, which is $13 on the day of the event. Our space is limited, so the first 100 people who RSVP will be accepted.
Deadline for reservations is November 28.
Again this year we have an extraordinary program planned, along with a delicious dinner. It is always a joy to see old acquaintances and make new ones. Please come and fellowship with us and enjoy the beginning of the blessed Christmas season.
Ed Jensen, President

Maranatha Trip
The Glendale SDA Church is joining a Maranatha project for a Dominican Republic Mission Trip. We are looking for people to join us to be Jesus' "hands and feet." We have 14 plane tickets available. We will be building the frame and block walls of a church, and still need help with the medical and dental team. There is something for everyone to do! Mission Trip info:
Sainagua is the Specific Project Place
Total Cost: $1,500 to 2,000 approximately
Please contact Reina Rivas
(602) 690-0470
Glendale SDA Church Mission Trip Coordinator, if you are interested.
* * *

Arizona Church Life -- News and information of what's happening at various Arizona Adventist Churches
-->> Nov 2016 Oct 2016 Jun 2016 May 2016 Apr 2016 Mar 2016 Feb 2016 Jan 2016

Stewpot -- How to be a wise steward of what God has given you
-->> Nov 2016 Jan 2016
MINISTRIES



Good News TV Builds Television Stations

Good News TV has built digital over the air television stations broacasting the good news
of Jesus in Phoenix, Prescott, Payson, Flagstaff, and Yuma Arizona. Click to view photos of the
construction from the Prescott site, the Payson site, the Flagstaff Site, and Yuma site.

To learn more about Good News TV visit them at: http://www.MyGoodNewsTV.com.
You may view Good News TV live on their site by clicking on the TV image or "WATCH NOW"
in the top right side of their website. GNTV Program Guide



Lewis Jungle Ministries with Gary and Toni Lewis. Newsletter link




John Earnhart - Race to Victory Lane One Day Church / One Day School -- Maranatha

Devotional Thoughts -- from the webmaster

Fruits and Veggies Improve Mental Health
Replacing-carbs with healthy-fats-improves-diabetes-risk-factors
(from Laboratory Equipment e-newsletter)

WWII Article Courtesy of Bob Adkisson

The Justice of God and Man



Learning about our Universe -- Aurora Borealis

Dec 7 Pearl Harbor Day Anniversary

Investigative Judgement as Taught in Scripture (Illustrations Added)

A Shelter in the Time of Storm

Flying lesson 101

Welcome to Discover Online!

At Discover Online we believe the Bible is a valuable resource for learning and for living. We want to help you become acquainted with the Bible and find answers for facing the issues and challenges you deal with every day. These simple online study guides will help you discover the Bible's basic teachings and reveal what the future holds.