Welcome to the Cottonwood, Az Seventh-day Adventist Church Website

It is our joy to share our love of Jesus with you! He is our life and reason for being. We hope you are brought closer to Him through this website. Look around, connect with some of the experiences, learn from the Bible studies, or find a link which brightens your day. Our web viewers are always welcome and invited to join us for any of our services, weekday or main services on Saturday.
Pastor Bob Lawson
Church Phone 928 634 2821
You can find out a lot about what is happening in our church by checking out the pages on our website. Come back every day to enjoy our daily devotionals and see what's new on our Calendar. Please note that the calendar is on auto-pilot listing events which occur each month. Check the bulletin also as some events may be pre-empted or changed.

We highly recommend enrolling in a Bible Study course to learn more about Jesus and spending time in personal prayer and Bible study. These courses have something new for the experienced Christian to learn as well as those just learning about Jesus. Courses are written for all ages, languages and people groups.

Discover our Ministries, the life of the church. Find the programs and ministries that can benefit you and your family from the table below. Want to be involved? Share your talents in the ministries of our church.


Read the latest Adventist News around the world, at the Arizona Conferenc and our local Cottonwood Church on the News and Media page. Enjoy our Photo Gallery featuring the life of the church. Weekly Bulletins and Sermons. Church officer Schedules. Church Calendar of events.

You are cordially invited to visit the Cottonwood SDA Church and enjoy the fellowship with our members. You are welcome to attend Bible Study starting at 9:30 am Saturdays. Classes and programs for children begin at 9:30 am. The Preaching Hour starts at 11:00 am Come visit and enjoy worship and fellowship with us this Saturday. You are also welcome at our weekday services. Contact Us for Directions.
ANNOUNCEMENTS
ABC Bookmobile Coming to Cottonwood Church Parking Lot.
Sunday October 16 9:30 - 11 am Call the ABC to preorder



Optimum Diet for Disease Prevention and Robust Health

by Jay Sutliffe
Presented Sunday, Oct 23, 3 – 5 pm Cottonwood SDA Church Fellowship Hall
Dr. Jay Sutliffe, PhD, RD will show you how to implement a dietary pattern that will
maximize your health and reduce risk for diabetes, cardiovascular disease, cancer
and depression. Jay's presentation will be at the Cottonwood Seventh-day
Adventist Church fellowship hall Sunday, October 23 at the corner of Mingus and Williard
from 3 pm to 5 pm.
Dr Sutliffe has been a member of Northern Arizona University health science
faculty since 2011. Prior to NAU he has taught at Chadron State College in
Nebraska. Dr. Sutliffe earned his doctorate degree in Public Health, his masters
degree in Health Education and his bachelors degree in Food and Nutrition and
Dietetics. Jay Sutliffe is also a registered dietician. His research interests are
related to disease prevention and reversal using non-invasive lifestyle practices,
wellness across the lifespan and lifestyle habits of colleges students.
In addition to his academic experience Jay has extensive experience in restaurant
and health food store ownership and operator. He has many years of experience
in community and residentially based health promotion programs and broad
experience working with athletes and those interested in wellness.
Campfire Church Social
Sunday October 30 3 pm
Held at the Gore Residence
Hot Dogs and Fixings will be provided
*Bring Your Favorite Salad or Dessert*
Worship + Singing around the Campfire
with the Heaven Bound Bluegrass Band!
Bring your musical instruments, too!
Remember: Bring Lawn Chairs, Flashlights and Jackets
See You There!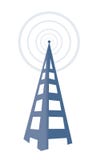 Local Adventist Television Channels
From Mingus Moutain above Cottonwood, Digital
18-1 Misc Adventist Programming
Click for 18-1 Program Schedule.
18-2 Amazing Facts TV
18-3 3ABN English
18-4 Hope Channel -- GNTV during campmeetings
From Mingus Mountain above Cottonwood, Analog
46-0 Good News TV English now in digital 32-1 English, 32-2 Spanish, 32-3 Proclaim, 32-4 AFTV
From Squaw Peak above Camp Verde, Analog
19-0 HOPE Channel -- GNTV during campmeetings
21-0 3ABN
23-0 Amazing Facts TV


Weekly Services
Saturday

Weekly Sabbath Worship - 9:30 am Sabbath School
11:00 Morning Worship. You may read the bulletin
and listen to the sermon online by clicking on these links.

Bulletin date Speaker Sermon Title

2016-10-15 Pastor Bob Lawson "Home Survival Kit" truth - pt 3

2016-10-08 Pastor Bob Lawson "Freedom to Obey" truth - pt 2

2016-10-01 Pastor Bob Lawson "Will the Real God Please Stand Up" truth - pt 1

2016-09-24 Don Quick "You Can't Tell the Players Without A Program"

2016-09-17 Elder John Schachinger "Flying Blind"

2016-09-10 Pastor Bob Lawson "The Quest for Unity"

2016-09-03 Pastor Bob Lawson "Fairest Lord Jesus"

Note: Archived Sermons and Bulletins can be found on the bulletins and sermons page

* * * *
Saturday Choir Practice after church.


Tuesday Bible Study 11 am Pastor Lawson leads out in morning Bible Study in the small alcove of the church sanctuary.

Wednesday Church Bulletin Information Deadline 10 am

Wednesday Bible Study and Prayer 7:00 pm Life Principles Study and Prayer Meeting in the Fellowship Hall. Studying Desire of Ages.



Thursday Pathfinder Club meets 6:30 - 8 pm in school gym. (Closed for the summer).




Friday Prayer and Praise 7 pm Church Sanctuary Come enjoy our own Gospel Blue Grass Band, Prayer service, and testimonies.

Sunday



Radiant Living Health Class
and plant based potluck meets on various Sundays at 3 pm in the Church Fellowship Hall. Contact Vickie Bird for more info at 928 649 9007

Church Website now on Facebook. Come visit the church listing and sign up as a friend.

ARIZONA CONFERENCE NEWS
MUSIC, PRAISE and WORSHIP! The fourth annual "Festival of Praise" at Thunderbird Adventist Academy is coming on Oct. 15 at 4:00 p.m. Come and join us the academy students as they present their first concert of the year. The concert will be performed at the Scottsdale-Thunderbird SDA church, 7410 E Sutton Dr., Scottsdale.





Needed—New Blankets for the Homeless. The West Valley Spanish SDA Church is collecting new blankets for distribution to the homeless. Monetary donations will also be accepted to be used to purchase blankets. For information, call Raymel 602.301.8365

Arizona Church Life -- News and information of what's happening at various Arizona Adventist Churches
-->> Oct 2016 Jun 2016 May 2016 Apr 2016 Mar 2016 Feb 2016 Jan 2016

Stewpot -- How to be a wise steward of what God has given you
-->> Jan 2016
MINISTRIES



Good News TV Builds Television Stations

Good News TV has built digital over the air television stations broacasting the good news
of Jesus in Phoenix, Prescott, Payson, Flagstaff, and Yuma Arizona. Click to view photos of the
construction from the Prescott site, the Payson site, the Flagstaff Site, and Yuma site.

To learn more about Good News TV visit them at: http://www.MyGoodNewsTV.com.
You may view Good News TV live on their site by clicking on the TV image or "WATCH NOW"
in the top right side of their website. GNTV Program Guide



Lewis Jungle Ministries with Gary and Toni Lewis. Newsletter link




John Earnhart - Race to Victory Lane One Day Church / One Day School -- Maranatha

Devotional Thoughts -- from the webmaster

Fruits and Veggies Improve Mental Health
(from Laboratory Equipment e-newsletter)

WWII Article Courtesy of Bob Adkisson

The Justice of God and Man



Learning about our Universe -- Aurora Borealis

Dec 7 Pearl Harbor Day Anniversary

Investigative Judgement as Taught in Scripture (Illustrations Added)

A Shelter in the Time of Storm

Flying lesson 101

Welcome to Discover Online!

At Discover Online we believe the Bible is a valuable resource for learning and for living. We want to help you become acquainted with the Bible and find answers for facing the issues and challenges you deal with every day. These simple online study guides will help you discover the Bible's basic teachings and reveal what the future holds.