Reporting News of our church, from our own Cottonwood church to around the world
As information becomes dated it is transferred to this page so visitors can read some
of the older news and information. The most recent information is on the home page.

Cottonwood Church News

Come worship with and meet our members. Weekend Services begin Saturday with
Bible Study starting at 9:30 am Adult classes meet in the fellowship hall, library,
and large alcove. Classes and programs for children Cradle Roll, Kindergarten,
Primary, Junior, and Youth. Preaching Hour starts at 11:00 am. Come visit and enjoy
worship and fellowship with us this Saturday. Directions and information on Contact Us


Obituary: Barbara Ruth Willard 1926-2018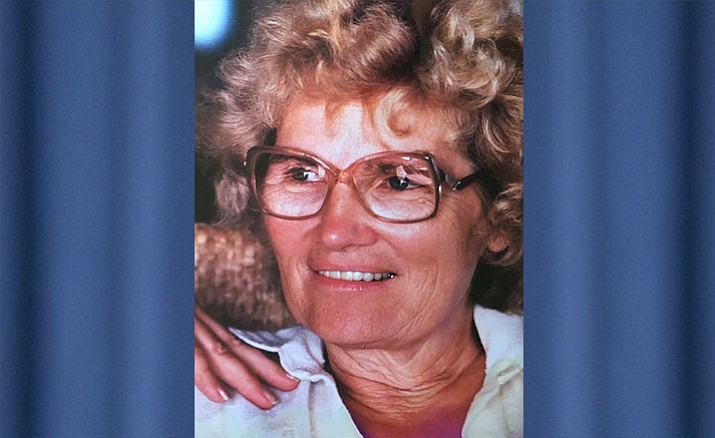 Originally Published: July 2, 2018 2:21 p.m.
Barbara Ruth (Hastings) Willard died on Monday, June 25, 2018, at her home in Cottonwood, Arizona, aged 91. She was born Aug. 11, 1926. in Battle Creek, Michigan. to Ralph Corwin Hastings and Anita Schueler.
Barbara graduated from Battle Creek Academy and enrolled for two years at Union College in Lincoln, Nebraska.
A trip to California to attend her older brother's wedding brought her to Loma Linda, California. She decided to stay and it was there she met her lifelong love, Rodney Ellsworth Willard.
They married 70 years ago on June 7, 1948, at Loma Linda.
Barbara acquired her teaching credentials, taught in elementary school, started her family, moved from Loma Linda to Detroit (1956), then Dearborn, Michigan (1959), to Avondale Estates, Georgia (1963), to West Hartford, Connecticut (1966), to Redlands, California (1967), passed the test for her ham radio license in 1971, became a private pilot rated for single engine airplanes in 1973, and returned to college, earning her RN in nursing in 1976.
For many years she was a beloved school nurse for the Loma Linda Elementary School and Academy.
She was a member of the Seventh-day Adventist church.
An avid reader herself, Barbara not only taught all of her children to read before they entered 1st grade, but infected all of them with her enthusiasm.
In retirement, Barbara and Rodney moved from Redlands, California, to Cottonwood, Arizona, where Willard ancestors had pioneered the Verde Valley, and where Rodney had spent his childhood years.
His family connections to Cottonwood, Clarkdale, Clemenceau, Jerome, Camp Verde, Flagstaff, Prescott and Phoenix provided stories and frequent expeditions to historical spots that enlivened their days.
Barbara is survived by her husband, Rodney; children, Karen Willard, Keith Willard, Kathleen Willard, Kirk Willard, and their spouses; her brother, Ronald Hastings; and sister, Norma Huckaby; and eight grandchildren.




Church Trees Trimmed thanks to Al Scott and the church board.

Our deepest sympathy and condolances to the Collin's
family at the loss of their beloved wife and mother,
Kathleen. May the Lord reach down and comfort you in
the hope of the resurrection.
Kathleen Collins memorial Sunday, Feb 18, 2 pm at
Cottonwood SDA Church.
1 Thessalonians 4
But I would not have you to be ignorant, brethren, concerning them which are asleep, that ye sorrow not,even as others which have no hope. For if we believe that Jesus died and rose again, even so them also which sleep in Jesus will God bring with him. For this we say unto you by the word of the Lord, that we which are alive and remain unto the coming of the Lord shall not prevent them which are asleep For the Lord himself shall descend from heaven with a shout, with the voice of the archangel, and with the trump of God: and the dead in Christ shall rise first: Then we which are alive and remain shall be caught up together with them in the clouds, to meet the Lord in the air: and so shall we ever be with the Lord. Wherefore comfort one another with these words

---

Baby Dedication: Congrats to the Allan Family. May God bless their child.

Steve and Beverly Garver Wedding


Congratulations to Steve and Beverly Garver,
Evelyn and Patsy Haase and the entire Garver and Haase families

Desmond Doss and Hacksaw Ridge
Learn How Desmond rescued many soldiers during World War II and received
the congessional medal honor for his bravery. More info here.

Tell the World Video. Must See -- Click Here to watch.
"Tell the World" shares the compelling story of a small group of farmers from the northeast region of the United States who would go on to set the foundation of the Seventh-day Adventist Church. Since the 19th century, the Church has been at the forefront of matters relating to health, education, communication and Biblical interpretation.

Adventists In Step for Life - Conquering childhood obesity
Adventists InStep for Life was created by the North American Division of the Seventh-day Adventist Church to assist Adventist churches, schools and health care organizations in tackling the challenge of childhood obesity. Every conference, church, school, university and health care organization in the North American Division is encouraged to form an Adventists InStep for Life team to coordinate activities that inspire healthy eating and physical activity and further awareness of childhood obesity in their community.


Astronaut John Glenn passes at age 95.
"To look out at this kind of creation out here and not believe in God is to me impossible, ... It just
strengthens my faith. I wish there were words to describe what it's like." – John Glenn
Radiant Living Health Seminar presents Veggie Burger Cooking and Physiology
of Overcoming Addictions
-

Sunday, March 26, 2017 3 to 5 pm at Cottonwood SDA Church
The Radiant Living Health Seminar features a veggie burger cooking demonstration by Kristi
Canther starting at 3 pm. A lecture entitled "The Physiology of Addiction and Victory" by Dr.
Diane Burnett begins at 4 pm. Come this Sunday, March 26, 2017, 3 pm – 5 pm to the
Cottonwood, Seventh-day Adventist Church, corner of Mingus and Willard.
Dr Diane Burnett will show how a basic understanding of the workings of the mind give us
tremendous insight to the battles of life. A three-pound mass of gray and white matter sits at
the center of all human activity. So important is this control center that God Himself and Satan
contend for the ownership. This lecture anatomically demonstrates the location of the body's
"Throne Room," and shows how lifestyle factors impact the performance and outcome of daily
decisions. In simple terms, you will learn how each decision impacts every future decisions, and
how to break the addictive cycle and gain victory in everyday life. You will gain an
understanding of why things like nutrition, exercise, and sleep affect our health of mind as well
as our spirituality.
Diane Burnett, MD has been in the health field for over 35 years. After Family Practice
Residency at the University of Arizona, she has had a private practice utilizing natural remedies
and educating others in healthy lifestyles. She served as medical director of a lifestyle center in
Alabama, served as a missionary doctor for the Native Americans, and travels throughout the
United States and abroad teaching how to prevent and treat the health problems in today's world.
For more information contact Ariel Hume 300-8510.
Radiant Living Health Class
and plant based potluck meets on various Sundays at 3 pm in the Church Fellowship Hall. October is completed and no meetings during November and December Contact Vickie Bird for more info at 928 649 9007
A big thank you to sponsors and attendees of the Verde Valley Health Fair.
Your participation is what made it a huge success. View photos here.





FREE NATURAL REMEDIES/HYDROTHERAPY CLASSES "FROM HEAD TO TOE"

Coming this Sunday, Mar 2, 2014, and the first Sunday of every month from 3-5 p.m. Join us for a
plant-based potluck at 3 p.m OR just come for the classes at 3:30 p.m. Inexpensive, natural
remedies, using items found in your home! March 2 demonstrations are:

Chest / Lungs
Arthritus
Lymphatic System Treatments
Use of Charcoal

Demonstrations performed by: Pam Martinez, R.N. and Zetta Gore, R.N.
Contact Vickie Bird 928-649-9007 or meet at the Fellowship Hall, 51 West Mingus, Cottonwood.


HEALTHY BEGINNINGS
We had a great turnout for the Healthy Beginnings DVD lectures by Dr. Hans Diehl. Be sure to join us April 14 at the 2nd annual health fair and screening from 10:00 a.m. to 3:00 p.m. We will also be having followup potluck-style meetings with further health DVDs on the 1st Sunday of each month from May through August from 3-5 p.m.. Join us for a healthy potluck and more incredible health videos. Bring a salad, vegetable or healthy entree.
For more information contact Vickie Bird - 649-9007 and on this link.
Peace in God's Word, a valuable series of meetings presented by Jeremy Smith. Learn how to know God and
have a deeper experience with Him through these presentations. The series is available for download at
Peace in God's Word


Elder Ed Keyes accepts call to be Arizona Conference President
Elder Ed Keyes officially accepted the call to be the new Arizona Conference President.
He plans to be back in Arizona by February 1. We rejoice that our dear friend will be
returning home to the Arizona Conference family who loves and appreciates him dearly.
Reporter: Phil Draper, Arizona Conference Communication Director
Elder Ed Keyes, new Arizona Conference President


The Memorial Service for Pastor Ted Parks was held at the Mesa Palms SDA Church, 6263 E Thomas Rd, Mesa AZ 85215 on Sunday, May 24, at 3 p.m. You are invited to attend and help celebrate the life of a dear Friend and Servant Leader. In lieu of flowers the family is asking that donations be me to the Maricopa Village Christian School in memory of Pastor Parks.

Devotional thoughts -- from the webmaster

Fruits and Veggies Improve Mental Health
(from Laboratory Equipment e-newsletter)

WWII Article Courtesy of Bob Adkisson

The Justice of God and Man



Learning about our Universe -- Aurora Borealis

Dec 7 Pearl Harbor Day Anniversary

Investigative Judgement as Taught in Scripture (Illustrations Added)

A Shelter in the Time of Storm

Flying lesson 101




John Earnhardt One Day Church / One Day School
Race to Victory Lane Marantha / ASI

Del Delker Memorial Service at
this link.
3ABN Today Live with GC President Ted Wilson presents
Total Member Involvement to evangelize the world for Jesus
Thursday, March 23 at 8:00 p.m. CDT (UTC-5)

6:00 pm Arizona Time
Total Member Involvement (TMI) will be the subject of a special broadcast this Thursday, March 23, on 3ABN Today Live. 3ABN president and CEO, Danny Shelton, and 3ABN World Evangelism director, Pastor John Lomacang, will speak with Seventh-day Adventist World Church president,
Elder Ted N. C. Wilson through a live feed from the Hope Channel studios in Silver Spring, Maryland.
3ABN president and CEO, Danny Shelton, and 3ABN World Evangelism director, Pastor John Lomacang, will host the program from 3ABN's studios, while 3ABN Proclaim! general manager, Pastor C.A. Murray and his wife Irma will host the feed from the General Conference headquarters.
Total Member Involvement is a full-scale, world-church evangelistic thrust that involves every member, every church, every administrative entity, and every type of public outreach ministry, in personal and institutional outreach, and Danny Shelton is enthusiastic.
"Spearheaded by General Conference president, Elder Ted Wilson, the Total Member Involvement initiative is absolutely a great plan to get the work finished because it puts responsibility where it should be—not on the pastors and leadership, but on the members of the church," he says. "Jesus told us, 'Go ye into all the world,' and that means each and every one of us. What a great way to see the work finished on planet earth, as each of us has an opportunity to be involved in soul-winning."
In the Hope Channel studios, our special guests will be Elder Ted and Nancy Wilson; Total Member Involvement special assistant to the president, Elder Duane McKey and his wife Kathy; and Hope Channel president, Elder Derek Morris. Each of them will relate their amazing experiences while preaching recently at a TMI evangelism event in Romania.
"When we put ourselves aside, the Lord can come and do a work that will absolutely amaze us," says Pastor Lomacang. "Ellen White says, 'There is no limit to the usefulness of one who, by putting self aside, makes room for the working of the Holy Spirit.' (The Desire of Ages, p. 250). We must remember that we can do all things through Christ, who strengthens us (Philippians 4:13), and that's when Total Member Involvement becomes a blessing to every member involved."

Adventist News Network News


Adventist Review News
North American Division News
Pacific Union News
The Pacific Union Recorder Online
ONLINE ADVENTIST MEDIA LIVE
Online VIdeo/Television
Hope Channel — With offices in Silver Spring, Maryland, the Hope Channel is the official television network of the Seventh-day Adventist Churh. Committed to sharing the hope of Jesus Christ, Hope Channel has six multi-language channels broadcasting to every inhabited continent on the planet. Its internationally diverse programming is carred by direct-to-home satellite, cable, television stations, and the internet. See it LIVE


LLBN TV — Loma Linda Broadcasting Network, a viewer-supported television ministry, is based in Loma Linda, California. LLBN broadcasts 24/7 via satellite, cable, and internet video streaming. With Bible studies, talk shows, inspirational music and more, LLBN spreads the gospel of Christ. See it LIVE. For a program schedule, click here.
3ABN TV — Three Angels Broadcasting Network, is a 24-hour, multi-lingual, television and radio network. Based in West Frankfort, Illinois, 3ABN is the second largest Christian network in North America. The broadcast signal reaches every inhabited continent.. See it LIVE. To watch 3ABN's Latino channel, click here. To listen to 3ABN Radio, click here.




Aldergrove Church — The Aldergrove Seventh-day Adventist Church is located in Aldergrove, British Columbia, Canada. Under the leadership of Pastor David Jamison, the church has several innovative ministries, including an aggressive Internet ministry. Watch NOW.


Forest Lake Adventist Church — Located on the Forest Lake Academy campus in Apopka, Florida, the congregation is lead by the teaching ministry of Pastor Derek Morris. The church has established a vibrant Internet ministry that reaches scores of people around the world. Watch NOW. To access the programs in other digital formats click here.


It Is Written — A weekly half-hour telecast that communicates the gospel of Jesus Christ in nine languages and 130 countries. Based at the Adventist Media Center in Simi Valley, California, the program is hosted by Pastor Shawn Boonstra. Watch NOW. To view the broadcast in other video formats, including downloadable podcasts, click here.


Light of Hope — A weekly evangelistic broadcast airing in metro
Atlanta, Georgia. Based at the Lakeview Seventh-day Adventist Church in
Powder Spring, Georgia, the ministry t also reaches Europe, Central
Asia, and North Africa through the Hope Europe satellite network. Light
of Hope's speaker is Peter Kulakov of Russia, who also pastors the Lakeview church. Watch NOW.


Maranatha Mission Stories — Produced by Maranatha Volunteers International, based in Sacramento, California, this weekly 30-minute telecast features stories from around the world. Host Dick Duerksen introduces viewers to communities that have been changed, and personal testimonies from volunteers who have been touched by Maranatha. Watch NOW.


New Hope Church — Nestled in the flatlands of Fulton, Maryland, New Hope Adventist Church is a grace-centered, worship-focused,
community-oriented, congregation. In the past few years that church has
experienced tremendous growth under the leadership of pastor David Newman. Watch NOW.


The Paradise Valley Church — a vibrant multicultural church in National City, California, has a rich history beginning when Ellen White established the Paradise Valley Hospital more than 100 years ago. Today the church is a training ground for the Kids In Discipleship Ministry, has an active community service outreach and is developing an active Internet ministry. Pastor Will James is the senior pastor. Listen NOW. To listen to previous sermons, click here.


Ypsilanti Adventist Church — Based in Ypsilanti, Michigan, the church houses the Quiet Moment Radio ministry (see above). The Ypsilanti church has an active internet ministry, providing live video streaming of its weekly Sabbath worship service. See it LIVE each Saturday at 11 a.m. (ET).
Online Audio/Radio



Adventist World Radio — an official radio ministry of the Seventh-day Adventist Church, broadcasts inspirational programs to remote audiences around the world. With studios in 70 countries, AWR broadcasts in nearly 70 languages. Check the program schedule for broadcasts in your language. AWR Europe uplinks programs in 16 languages from the United Kingdom. Listen NOW.


Classical 90.5 WSMC — serving a fine arts radio audience, Classical 90.5 WSMC is operated by Southern Adventist University in Collegedale, Tennessee. The station offers classicial and sacred music along with National Public Radio programs. Listen NOW.


Hymns and Favorites — transmitting exclusively through the Internet, Hymns and Favorites is a commercial-free ministry of Positive Life Radio. The all-music format offers Traditional Hymns and inspirational favorites from the 1950s, 60s, and 70s. Listen NOW



KJCR 88.3 FM — located on the Southwestern Adventist University campus in Keene, Texas, KJCR FM, a listener-supported station, covers Dallas, Fortworth, Waco, and other northwest Texas locals. The student-operated radio station features a contemporary Christian music format with an emphasis on worship and praise music.Listen NOW


KTSY 89.5 FM — broadcasting throughout southern Idaho, KTSY FM, a Family Friendly Music Staion, is owned and operated by the Idaho Conference of Seventh-day Adventists. Based in Caldwell Idaho, KTSY FM is a listener supported station broadcasting 24 hours a day. It features a Contemporary Christian music format. Listen NOW


La Voz de La Esperanza — broadcasting messages of grace, hope, and salvation in Jesus Christ since 1942. Targeting those who speak and understand Spanish, the broadcasts are transmitted from more than 1,000 radio stations in 35 countries. Under the leadership of Frank Gonzalez, the ministry has produced three televised evangelistic meetings that have been uplinked by satellite and broadcast around the world. Listen NOW.


Lifetalk Radio Network — bringing hope through Christian music, Bible teaching, and devotional messages. Based in Collegedale, Tennessee, LifeTalk radio is a listener-supported satellite radio ministry with 51 downlink sites. The format includes family-oriented programs and Inspirational music. Listen NOW


Nuevo Tiempo — transmitting from Nova Friburgo, RJ, Brazil, Nuevo Tiempo is a satellite radio and television ministry that covers South and Central America, and much of North America. Operated by the Adventist Media Center--Brazil, an entity of the Seventh-day Adventist Church's South American Division, Nuevo Tiempo offers biblical teaching programs and music in Spanish and Portuguese. Listen now in Spanish or Portuguese. (Signal not always available.)


Positive Life Radio — emphasizing the positive life that God gives anyone who accepts. Based at Walla Walla College in College Place, Washington, Positive Life Radio (KGTS FM) broadcasts 24 hours a day with nearly every hour containing Contemporary Christian music. Listen NOW


Praise 90.1 — broadcasting throughout the Tennessee Valley for 25 years, Praise 90.1 (WOCG FM) is owned and operated by Oakwood College in Huntsville, Alabama. The noncommercial format includes brief educational and spiritually uplifting programs along with a unique music format called Inspirational
Soul. Listen NOW


Quiet Moment Radio — Pioneered by Ray and Debbie Young in 1989, Quiet Moment Radio is a ministry of the Ypsilanti Seventh-day Adventist Church in Michigan. The broadcast features light gospel and contemporary music designed for reflection. Listen NOW


Reaching Your Heart Radio — A weekly evangelistic broadcast airing in the Washington DC area. Based at the Reaching Hearts Church, an Adventist congregation in the Allegheny East Conference, the program is also heard daily throughout North America on XM Satellite Radio at 10 p.m. ET on week nights and Sunday mornings at 10 a.m.. The speaker is Michael Oxentenko, who pastors the congregation in Spencerville, Maryland. Listen NOW


The Voice of Prophecy — Based in Simi Valley, California, the Voice of Prophecy is celebrating its 80th year of broadcasting in 2009. Founded by H.M.S. Richards, Sr., the broadcast now features Pastor Fred Kinsey and Connie Vandeman Jeffrey on the Weekend Voice broadcast, and Pastors Mike Tucker and Elizabeth Talbot on the daily broadcast. Programs are heard thorugh out the U.S., Canada, and on stations around the world. Listen NOW.


WAUS 90.7 FM— reaching southwestern Michigan and northern Indiana, WAUS FM is owned and operated by Andrews University in Berrien Springs, Michigan. WAUS offers Classical music and provides community information and event participation. Listen NOW.


WGTS 91.9 FM— based on the campus of Columbia Union College (CUC) in Takoma Park, Maryland, WGTS FM is a listener-supported station with a signal that covers the greater Baltimore --Washington D.C. area., including northern Virginia. Broadcasting 24 hours a day, WGTS features a contemporary Christian music format. The station is a self-supporting subsidiary of CUC. Listen NOW.


Community Praise Center — based in Alexandria, Virginia, this Seventh-day Adventist congregation has a strong focus on mission and outreach. Under the leadership of Pastor Henry Wright, the church has a vibrant worship, festive worship ministry. Listen NOW. To access sermons in other downloadable formats, click here.


Emmanuel-Brinklow Adventist Church — Located in Brinklow, Maryland, the growing congregation is led by the preaching ministry of Pastor Anthony Medley and his pastoral team. The church has established a growing Internet presence which features video sermons. Listen NOW.

Loma Linda University Church — based on the university campus in Loma Linda, California, this church houses the largest Seventh-day Adventist congregation in North America. Under the leadership of pastor Randy Roberts, the church has spawned several ministries, including an interactive Internet ministry that spreads the churches reach worldwide. Listen NOW
Mid-American Voices — A new initiative of the Mid-America Union Conference of Seventh-day Adventists, Mid-America Voices showcases outstanding pastors and speakers within the conference territory. The Mid-America Union is one of nine union conferences in North America. Its territory includes nine states. The podcasts are available for download at the Mid-America Web site. Listen NOW
Pioneer Memorial Church — located on the Andrews University campus in Berrien Springs, Michigan, the Pioneer Church is lead by the pulpit ministry Pastor Dwight Nelson, who has established a dynamic television and Internet ministry. Listen NOW.

Sligo Church — based on the outskirts of Washington D.C., in Takoma Park, Maryland, the Sligo congregation has a vibrant community program and variety of ministries. Under the leadership of Pastor Charles Tapp offers a vibrant worship service. Listen NOW.


---